Need more information on diesel generators?
Read more below, or feel free to reach out to our skilled diesel power generation team. We're eager to help!
Reach out
Intelligently value-engineered, high-quality diesel generators by Eneraque.
Eneraque manufactures and brings to market diesel generators ranging in size from 10kVA right through to 3000kVA+.
From small stock diesel generators designed for reliable standby power, to large-scale diesel power generation projects which include diesel generators, custom-designed enclosure packages, diesel fuel systems and balance-of-plant supply/installation.
Open Set or Silenced Enclosures
Eneraque's wide range of diesel generators is consistent of both open set and enclosed set units.
Whatever the application, Eneraque can provide a tailored diesel generator optimised to the requirements of the operational environment. From power generation solutions perfect for indoor environments (i.e. Plant Rooms, Hospital, Commercial Building, Industrial Facility, or a Defence Site) right through to tried and tested units engineered to stand up to the harshest of environment.
Industry-leading Components
Designed around application, not around a specific component.
Our global supply chain allows Eneraque Diesel Generators to be value-engineered to provide the ultimate power generation solution to your specification, with no compromises.
Multiple Configurations
Skid, trailer or static base frame, configure your Eneraque diesel generator to your needs.
We understand that depending on application, your diesel generator will require different levels of mobility and stability. From rapid-response trailer-mounted diesel generators, right through to static seismic-mounted base frames, an Eneraque diesel generator is the ultimate solution.
Off-the-shelf or Bespoke Solutions
Eneraque offers a range of off-the-shelf diesel generator models, but specialises in the creation of bespoke power generation solutions.
Modular, scalable diesel power generation plants are something Eneraque has delivered for leading projects across Australia and the greater Oceania region. These packages are not just inclusive of the generator; HV switchrooms, fuel systems and balance-of-plant are all part of an Eneraque turnkey solution.
An Eneraque package, comprised of the best components the industry can offer.
The Megagen range of soundproof and open set diesel generators is the result of our extensive experience, innovative technology and utilisation of top-quality components. Eneraque delivers the Megagen product range globally across a range of applications.
Our user-friendly Megagen Series generators range from 5 to 3000kVA in a single set and guarantee security, reliability and quality. Due to our extensive experience working across the global market, our products have been designed to meet every demand and are flexible
to be customised according to your project.
Whether you need industrial generators for civil construction sites, portable generators for site or diesel generators for a more environmentally responsible operation, Eneraque can tailor a solution to meet your specific requirements.
Eneraque services all generator applications, including:
Rural Power Generation
Residential Power Generation
Mining Power Generation
Commercial Power Generation
Industrial Power Generation
Browse our range of diesel generators Australia & options available and invest in turnkey generator solutions that are sure to suit your exact specifications.
Providing Superior Industrial Diesel Generators for a Range of Applications
Every one of our custom-built gas and diesel generators are uniquely developed to meet the highest of standards, reflecting our trusted quality standards and reputation for providing extraordinary end-to-end product and service solutions.
Agile and dedicated to exacting project deliverables, our power generation specialists create tailored solutions aligned to every project. Our specialist teams are readily available across Australia and Asia-Pacific regions.
Safe and easy to operate, our trusted quality in all our equipment and diesel generators are ideal for reliable and powerful operations across Australia, able to withstand the toughest conditions and provide exceptional power. Our diesel generators are suitable for a range of applications, conditions and environments.
Our Megagen Diesel Generators provide safe, reliable, continuous power in rugged environments and harsh conditions. From industrial diesel generators for civil construction sites, portable diesel generators for shed-sites or diesel generators, for a more environmentally responsible operation, trust the experts at Eneraque to tailor a solution to meet all your specific diesel generator requirements.
Some Diesel Power Generation Projects: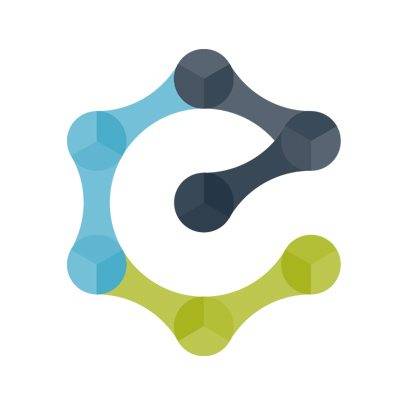 Get started with Eneraque
Eneraque has successfully delivered hundreds of project solutions worldwide, across the industrial, civil, mining and commercial industries. We specialise in the engineering, design, manufacture and implementation of conventional and advanced solutions.
Contact Eneraque