Pioneering energy solutions for more than 40 years.
At Eneraque, we've been developing technology to secure our energy future for over 40 years.
Fast forward a few decades, our passion and creative spirit continues to underpin a thirst for innovation, supported by a dedication to knowledge and a commitment to excellence.
Our equipment and technology solutions are continuing to drive us towards a new energy future and support our clients in their energy journey.
It's what's made us the leaders in energy solutions for all major industries across four decades and many energy evolutions.
Join us in the journey towards a new era of energy.
We're leading the way with renewable solutions for the future of energy. This state of the art Biogas Upgrading System turns waste gas into high quality biomethane. Contact us to reach your energy goals.
Delivering our energy future.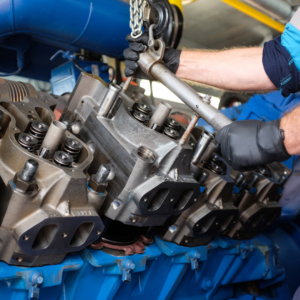 Service, Maintenance & Complete Operation by Eneraque
When your site goes down, time is critical. Don't lose vital days looping in multiple teams. Eneraque's service team have the 360 degree knowledge to find a solution and get you back up and running, fast, no matter where you've sourced your equipment, or how remote your site.
Find Out More