We're leading the way with renewable solutions for the future of energy. Eneraque's state of the art Biogas Upgrading System turns waste gas into high quality biomethane. Contact us to reach your energy goals.
Why Eneraque Is Your Powerful Solution
Located throughout Australia and New Zealand, Eneraque believe in an advanced world where engineered energy solutions power a stronger future. Over the past 40+ years Eneraque have successfully provided project specific end-to-end power generation solutions that include turnkey energy products, renewable energy solutions, leading edge generators, gas management services, quality pumps as well as power and lighting for greenfield, brownfield, commercial and industrial sites.
From the Australian headquarters based in Brisbane, the Eneraque team of engineers, project managers and energy experts service clients across all industries including the industrial, civil, mining, oil and gas, construction, government and commercial spheres.
Contact Eneraque Today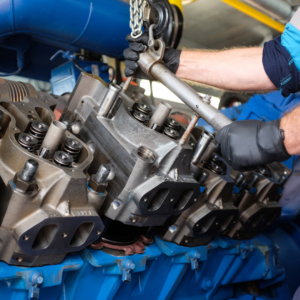 Service, Maintenance & Complete Operation by Eneraque
When your site goes down, time is critical. Don't lose vital days looping in multiple teams. Eneraque's service team have the 360 degree knowledge to find a solution and get you back up and running, fast, no matter where you've sourced your equipment, or how remote your site.
Find Out More
Throughout the project, Eneraque's communication was very good and their willingness to accommodate change and ability to deal with unforeseen issues exceeded our expectations. Throughout the project the Eneraque staff were professional, maintained communication and completed the final documentation. They saw the project right through to practical and documented completion. In summary of our experience, Eneraque is a company that honours their commitments and operates with integrity and honesty. I would not hesitate to engage their services again or recommend them to others.
The generators' commissioning went seamlessly due to the experienced Commissioning Engineer provided by Eneraque. Feedback from Operational Staff has been very positive with reference to the Control Panels "ease of navigation", diagnostics and system information available. The onsite training provided was thorough and well complemented by the comprehensive training manuals provided. Our mechanical fitters have made comments that the equipment has been easy to maintain due to the equipment accessibility. Overall we are very pleased with the price, procurement and operation of our Eneraque Generators.
We were very pleased with the product and service from Eneraque. The generator is made up of quality European and Japanese components and the auto start and remote monitoring capabilities make this an extremely user-friendly backup power source. We would not hesitate in recommending Eneraque as a quality supplier of generators.
The services and equipment supplied by Eneraque have been to a very high standard, the level of integration and instrumentation offered has been excellent. The Council has been very impressed with the quality of their design services and they have been excellent to work with and have demonstrated a professional attitude throughout both projects. The quality and workmanship of their product has been of the highest standard. I would not hesitate to work with Eneraque again on future projects and would not hesitate in recommending them to others.